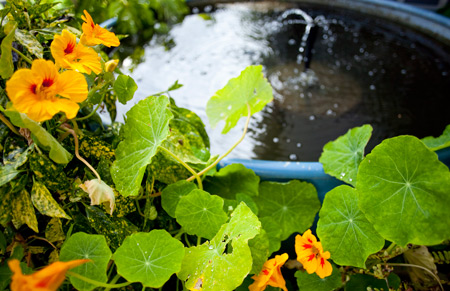 Links to more information on Acupuncture and Chinese Medicine
Acupuncture Today www.acupuncturetoday.com

A news source for the acupuncture community – practitioners, students, and the general public.
Chinese Medicine Times www.chinesemedicinetimes.com

A free e-journal that covers all aspects of Chinese medicine, acupuncture and herbal medicine.
Institute of Traditional Medicine www.itmonline.org/articles.htm

Very large database of articles on many aspects of Traditional Chinese Medicine (disorders, herbs, acupuncture, history, theory, etc).
Sacred Lotus Arts www.sacredlotus.com

A comprehensive resource on all things TCM.
The following websites, books, articles and local programs or practitioners in our community are recommended for your use.
The Vegetarian Myth by Lierre Keith

http://www.lierrekeith.com/vegmyth.htm
The Omnivore's Dilemma by Michael Pollan

http://michaelpollan.com/books/the-omnivores-dilemma/
Good Calories/Bad Calories by Gary Taubes
Interview with Gary Taubes on Frontline

http://www.pbs.org/wgbh/pages/frontline/shows/diet/interviews/taubes.html
What if It's all a Big Fat Lie, by Gary Taubes, article in the NY TIMES

http://www.nytimes.com/2002/07/07/magazine/what-if-it-s-all-been-a-big-fat-lie.html
The Weston Price Foundation

www.westonaprice.org
Breakthrough for Men and BreakFree for Women, Men's and Women's groups for personal growth.

www.breakthroughformen.org
www.breakfreenow.com
FARMERS MARKETS….
EAT LOCALLY, THINK GLOBALLY
Shop at your local farmers markets for the freshest, organic produce!
Every day of the week practically and convenient locations for all areas!
| | | | | |
| --- | --- | --- | --- | --- |
| Monday | | Grand and Central Pacific Grove | | 4 p.m. to 7 p.m. |
| Tuesday | | Alvarado Street, Monterey | | 4 p.m. to 8 p.m. Year Round |
| | | Barnyard in Carmel | | 9 a.m. to 1 p.m. May through September |
| Wednesday | | Natividad Medical Center | | 11 a.m. to 4 p.m. June through October |
| Friday | | MPC Parking Lot, Monterey | | 10 a.m. to 2 p.m. |
| Saturday | | Aptos, Cabrillo College | | 8 a.m. to 12 p.m. Year Round |
| | | Greenfield, Palm Avenue | | 10 a.m. to 2 p.m. June through October |
| Sunday | | Del Monte Shopping Center | | 8 a.m. to Noon May through September |
| | | Reservation Road, Marina | | 10 a.m. to 2 p.m. |